Yoga Classes In Newtown & Sydney
Beginners Course
For all the tight hamstrings, stiff shoulders and tender low backs. Allow us to ease your aches with flexibility, strength, and range of motion as you set off on your yogic path. You'll quickly learn the names of each posture as well as the modifications to meet your personal needs.
Our beginners' course is taught by advanced teachers whose blend of experience and humour will guide you as you quickly progress to more challenging classes. For the next Beginners Course start date see below.
Classes are 60 minutes in duration.
Krama I
Start with Krama I and lay the first brick of the foundation required to embark on Krama II and Krama III. You will fine tune complex postures and work on practical exercises to increase flexibility and ranges of movement in the body. Learn simple chanting and yogic breathing techniques while experiencing a taste of the vinyāsa style. 
Learn from our knowledgeable teachers, and share your questions and concerns about the practice as you ready yourself for a Krama II class as the next step along your personal yoga path.
This class is 60 minutes in duration and perfect for the yoga novice, particularly if you can't commit to a Beginners Course.
Krama II
Once the Beginners course and Krama I classes are complete, you are now ready to take a step up to Krama II, a complete vinyasa class.  Slower and more accessible than Krama III, expect variations offered for all experience levels. 
Chanting and spiritual teachings will bring a greater depth to your practice. Expect hands-on assists, full use of props, occasional partner-work, wall work, and to finish a full, deep relaxation. 
Krama II is perfect for if you are returning to class after a break, recovering from injury, pregnant, or simply prefer a slower pace compared to Krama III.
Classes are 60 minutes in duration.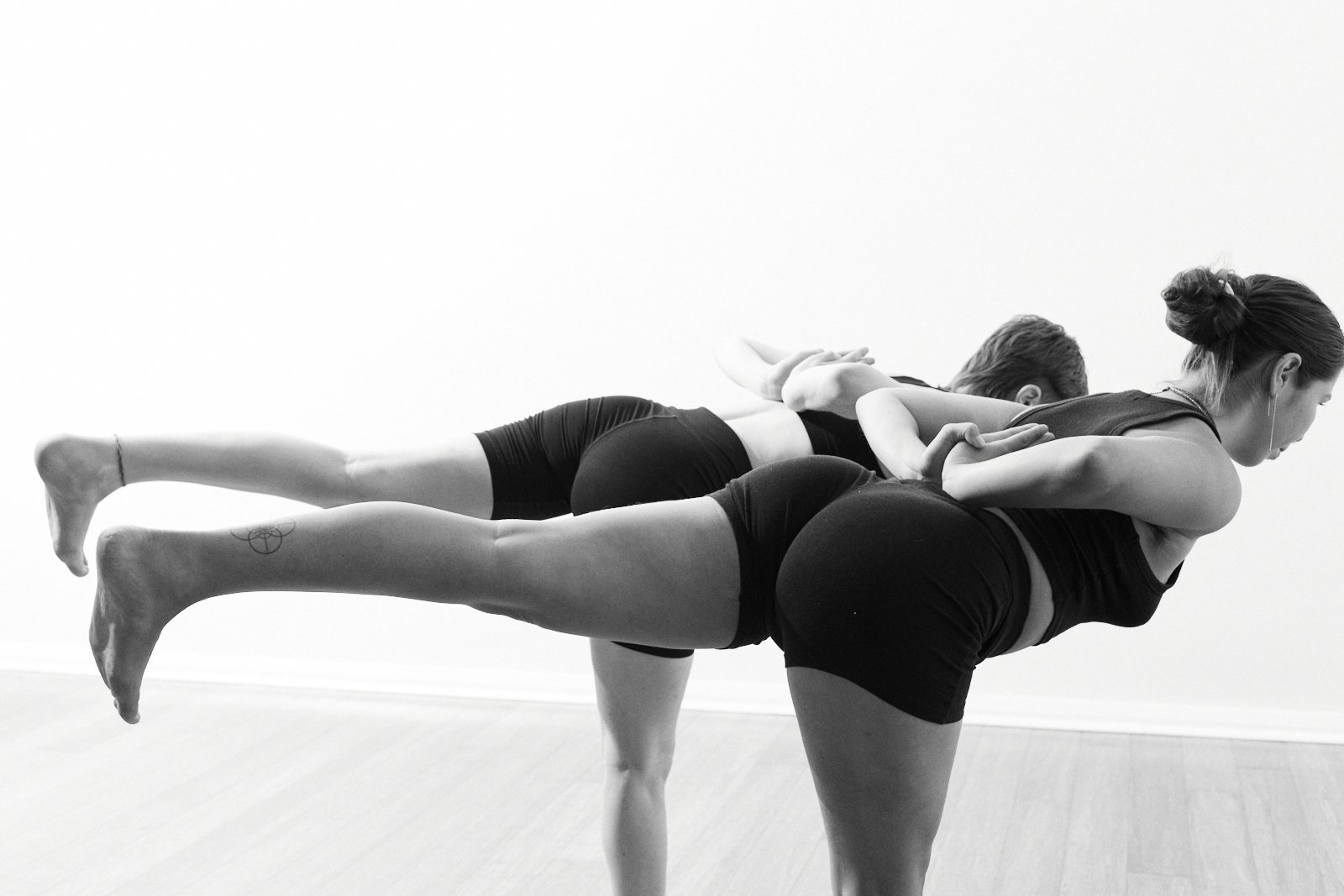 Krama Sādhanā
No matter how busy your schedule, there is always time for Krama Sādhanā.
Our 1-hour, set sequence express class of pure energising practice. Refuel your body and mind with a fast-paced, well-rounded sequence of standing postures, backbends, forward bends, twists, inversions, meditation, prānāyāma and much-needed relaxation. The repetition of the set sequence allows you to experience the more subtle aspects of the practice over time. 
The Krama Sādhanā sequence forms the basis for our Level 1: Krama Sādhanā Teacher Training.
Krama III
Experienced yogis are invited to embark on a challenging yet transformative Krama III. Open your heart and mind to a fully immersive experience that includes chanting, meditation and yogic philosophy, with a dynamic vinyāsa sequence powerfully connecting movement, breath and intention throughout. As the culmination of Beginners, Krama I and Krama II, this class is not recommended for newbies. 
You will stretch, sweat, twist, turn upside down and even have a laugh or two. You will be gently guided with hands-on assists. The class may include partner work or a 'workshop style' breakdown of more challenging āsana for all levels. Make a commitment to attend open classes and observe as your practice thrives, your energy expands and your life transforms.
Classes are either 60, 75, or 90 minutes in duration. Not suitable for beginners.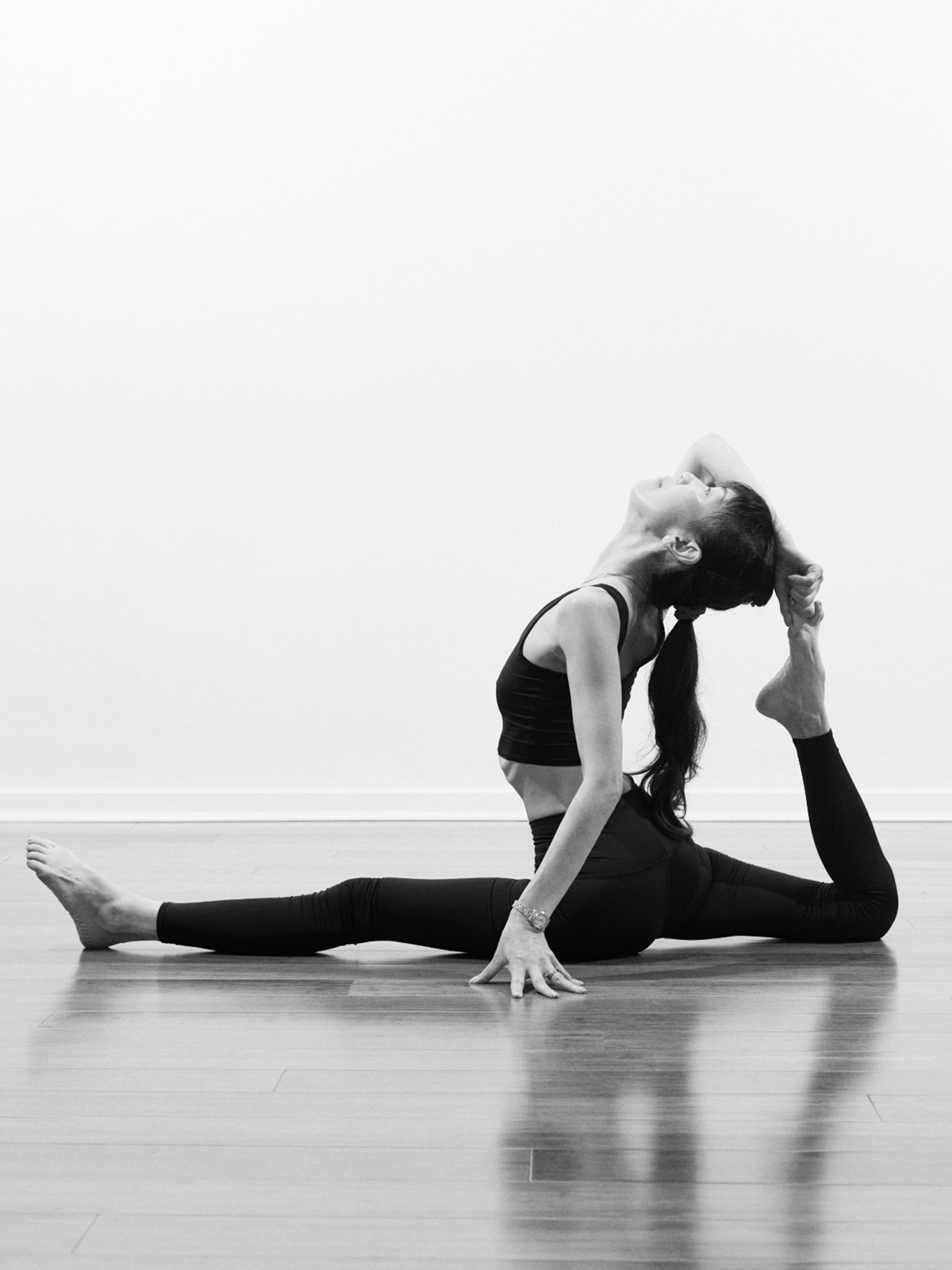 Yin Yoga
Invite balance and harmony into your practice by stimulating and nourishing the major energetic pathways (meridians) that move qi (prana) in the body, and boost your emotional, mental and organ health.
In Yin yoga you will mostly hold floor-based postures passively for longer periods of time. You will intentionally create gentle stress, compression or pressure on the more yin parts of the body, like the bones, tendons and fascia, and push your practice to improve flexibility and regulate your body's flow of energy.
Classes are either 60, 75, or 90 minutes in duration. You must bring a towel (or rent one from us) if you wish to use a bolster or blankets.
Restorative Yoga
The antidote to bustling, busy, overworked, under-slept, overstimulated contemporary life. Soothe these symptoms and ease your stress with the stillness, space, calm and quiet of Restorative Yoga. Using props and long-held postures to deliver deep relaxation and rejuvenation of the nervous system, you will feel refreshed after a gentle opening of the body, relaxing ambient soundtracks and just a dash of spiritual teaching.
Suitable for all students. Classes are 75 or 90 minutes of blissful rebalancing. You must bring a towel (or rent one from us) if you wish to use a bolster or blankets.
Learn more about Restorative Yoga.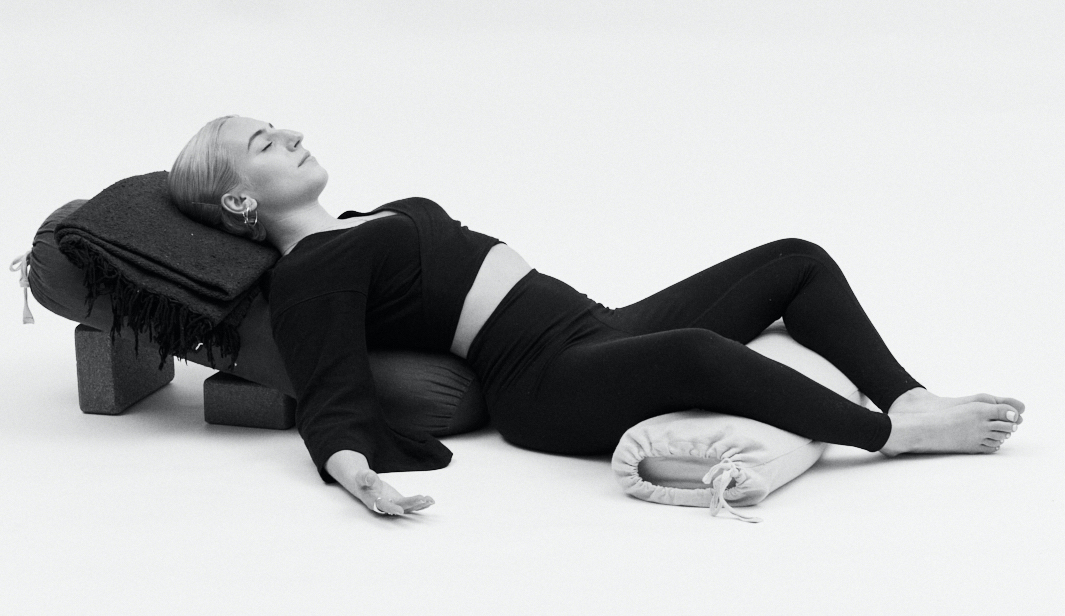 Private Classes
Invest in your practice, overcome fears or blockages holding you back, and explore specific areas of interest in the supportive hands of one of our experienced teachers. From beginners to advanced students, the benefits of a private session are far beyond the physical, and tailored to meet your needs. Whether you want to explore the fundamentals of yoga, workshop specific āsana, adjust to injuries, improve your practice, chant, brush up on yogic philosophy, learn about vegetarian or vegan living – it's your own time to deepen your knowledge and expand your world.
To book a private class, email [email protected] or speak with your preferred teacher after class. Sessions are usually 90 minutes in duration.
In-Class Private
Breakthroughs are waiting just beyond the borders of your fear. Sometimes, no matter how long you practice or how hard you try, the next level remains frustratingly out of reach. It could be psychological barriers are blocking you from experiencing the next level of your practice. An In-Class Private (ICP) can ease anxiety and diminish fear, allowing your self-confidence to climb… and the breakthroughs to begin.
In what may be the most immersive class you've ever taken, during a regular group class, another certified teacher will guide you through every movement of the class.
Whether you are sitting, standing or moving through vinyāsa, the teacher skilfully offers hands-on assists, refining each posture and taking you deeper into your practice. Work together to perfect the physical form as your body is energetically moved into alignment, in a unique experience that can feel as therapeutic as a full body massage.
To book an ICP, email [email protected] or speak with your preferred teacher after class. The duration of the ICP depends on the length of the class you wish to practice in.