Level 2 Teacher Training:
Krama Yoga
This is it. Over 9 weekend modules and a 4 day intensive, our aim is to offer the most comprehensive, in-depth and enjoyable teacher training in Sydney.
DATES
MAY 2022
Week 1 Intensive – May 5, 6, 7 + 8 | Week 2 – May 14 + 15 | Week 3 – May 21 + 22 | Week 4 – May 28 + 29
JUNE 2022
Week 5 – June 11 + 12 | Week 6 – June 18 + 19 | Week 7 – June 25 + 26
JULY 2022
Week 8 – July 2 + 3 | Week 9 – July 9 + 10
TIME
Weekends from 9:30am-5pm
INVESTMENT
$5,000
Early bird: SAVE $300 if paid in full before March 1st 2022. Payment plans available.
SAVE $1000 if Level 1 Teacher Training: Krama Sādhanā has been completed.
At Krama Yoga we understand the power of yoga to help you not just survive but thrive as you evolve and grow throughout your life. More than just exercise, we teach yoga as a way of living in which you become aware of the impact you have in the world, and empowers you to become an agent of change for both yourself and others. 
This is the philosophy that sits at centre of our practice. The word Krama in Sanskrit can mean "sequence" and when in the yoga practice implies intentional order, or practicing in a way that is mindful and aware. 
The training has been crafted with a specific progression. You will learn how to teach everyone, from beginners to intermediate and advanced. Over 3 months of in-depth study you will explore the history and philosophy of yoga, combined with the right knowledge of sequencing classes that incorporates anatomy and physiology as well as assists to develop and teach your own classes with confidence and creativity.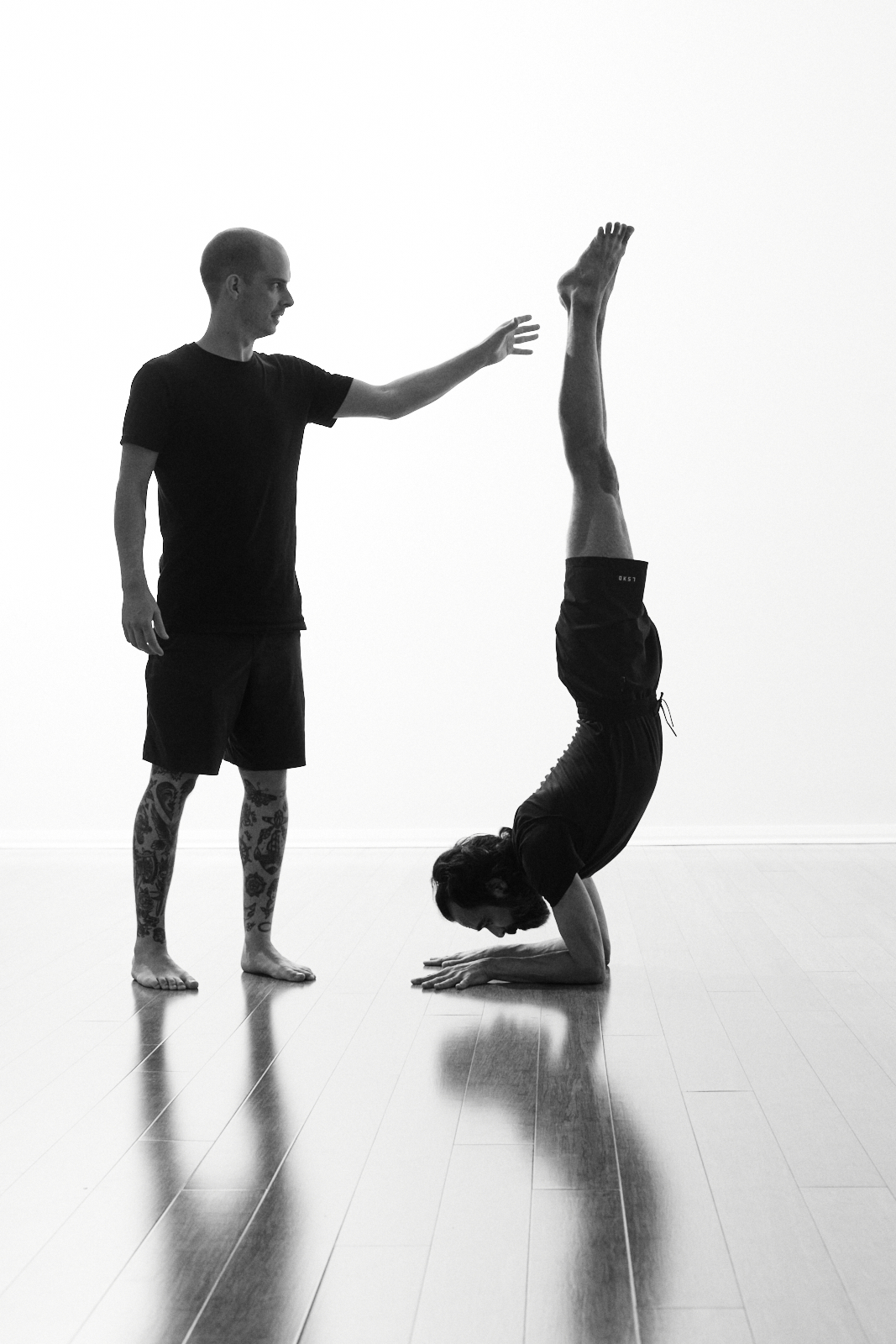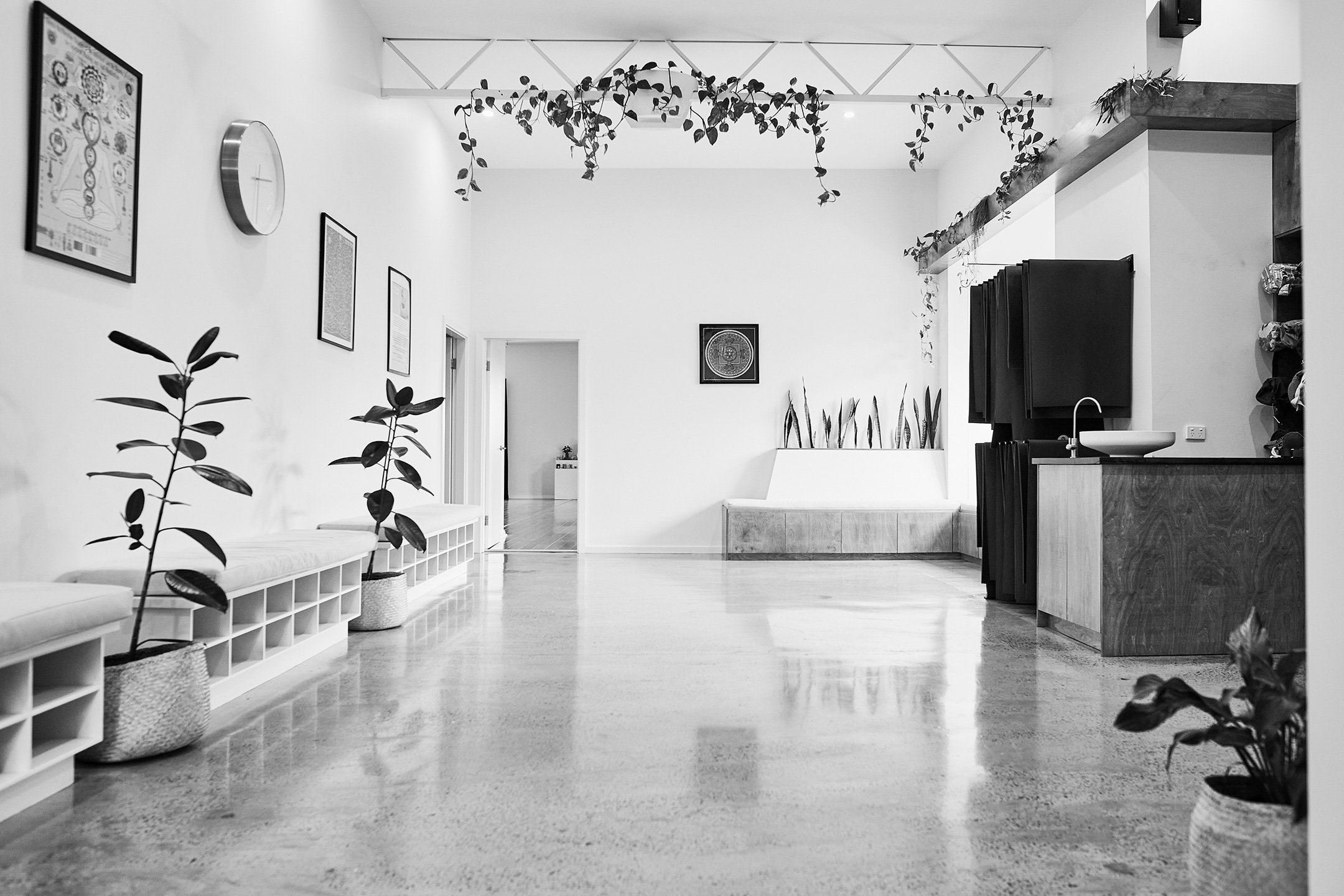 Over the duration of the training, we will educate and inspire each trainee with all the foundational knowledge you need to start teaching. The course is taught by Doug Whittaker who has each been teaching yoga in Sydney full-time since he was 18 years old, and whose knowledge of the practice goes far beyond the physical.
As there are many Teacher Training programs in Sydney (and beyond) it can be hard to decide on the right one.
Due to the length and depth of our training it will not be for everyone. Our training calls for those who have a desire to become a yoga teacher, those who embrace change and have the curiosity to look deeper into themselves and the world in which they live.
WHAT IS INCLUDED IN THE TRAINING?
Unique, purposely designed training manual, which serves as a journal, resource book and reference tool for future yoga studies.

Hard to find textbooks and resource material 
from ancient traditions and academic professionals.

Personalised physiotherapy assessment session by an experienced physiotherapist. 


Special guest teachers in their specific fields of study.

One month unlimited class pass at Krama Yoga 


Massage lotion and china gel 




WHAT IS COVERED IN THE TRAINING?
Daily āsana practice of specific sequences for the Krama Yoga teacher training 
including the education of posture sequencing and class creations.

Daily meditation practice exploring different traditions and techniques and how to teach meditation. 


Daily mantra study and chanting practice including harmonium lessons and incorporating voice, sound and music into a class.

Group teaching practice to give the experience of teaching a real class, including feedback. 


Hands-on-assists workshops to learn the art of assisting in class and the energetics, safety and structure of why and how assisting can be beneficial.

Anatomy for yoga, injury prevention and adaptability including modifications for students from all walks of life .

Sanskrit study, pronunciation and writing in traditional script to keep the rich history and lineage of yoga alive. 


Learn to understand the various Yoga philosophies & scripture and how to incorporate them into your life (and your classes).

Daily Prānāyāma practice and breathwork workshops including learning the subtle anatomy and the different yoga energy systems.

Rest and relaxation in relation to yoga.

How to navigate the business of teaching yoga.

Daily and weekly reflections and intention setting to guide and inspire throughout the training.

A dedicated online discussion group for communicating with each other and asking questions.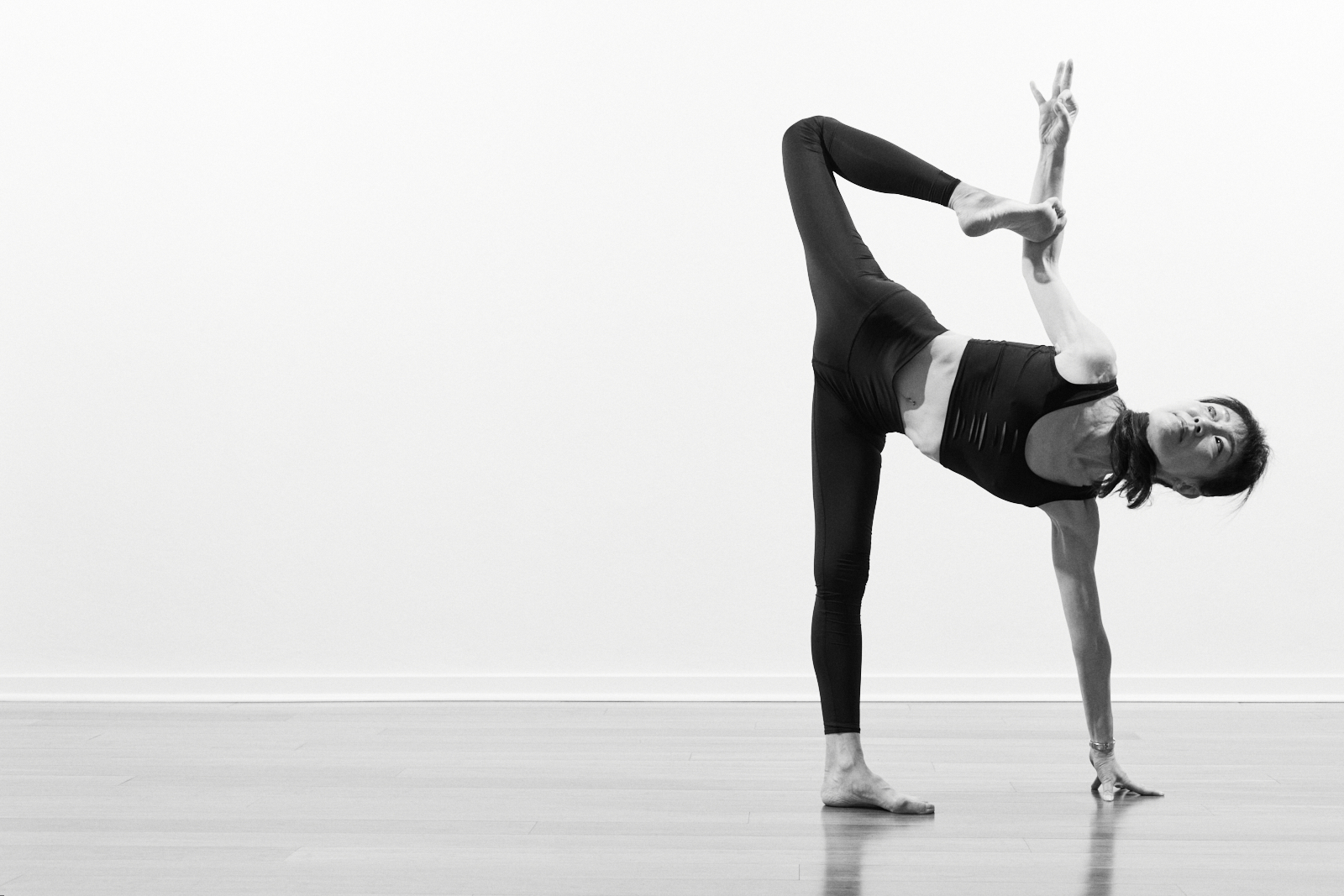 WHAT MAKES OUR KRAMA YOGA TRAINING UNIQUE?
The content of the training has been carefully put together (in a sequence) so that there is enough time to learn and practice the art of yoga teaching. 


Each trainee receives a one of a kind training manual that also serves as a journal, guide book and reference tool. 


Doug is present every day for all sessions of the training and is available for questions and feedback. 


Hands on assists will be covered in depth, drawing from over a decade of extensive knowledge and teaching insights. 


Each trainee will have the experience of teaching a full class before and after the end of the course. 


Upon completion of the training graduates can teach paid classes on the schedule at Krama Yoga. 

If you are interested in the training and wish to apply please fill out the form below.
Interested in this training?
Enter your details below and we'll send you an information pack to get started.