Private Yoga Class Sydney
There are numerous reasons as to why students choose to take Private Yoga Classes at Krama Yoga, from learning the basics, to overcoming fears or injuries, to improve your yoga practice and chanting, to brush up on yogic philosophy and learn about vegetarian/vegan living.
Working with one of our highly qualified Private Yoga Teachers is an effective and efficient way to attend to these individual needs and experience a personalised yoga practice in a safe and supportive environment.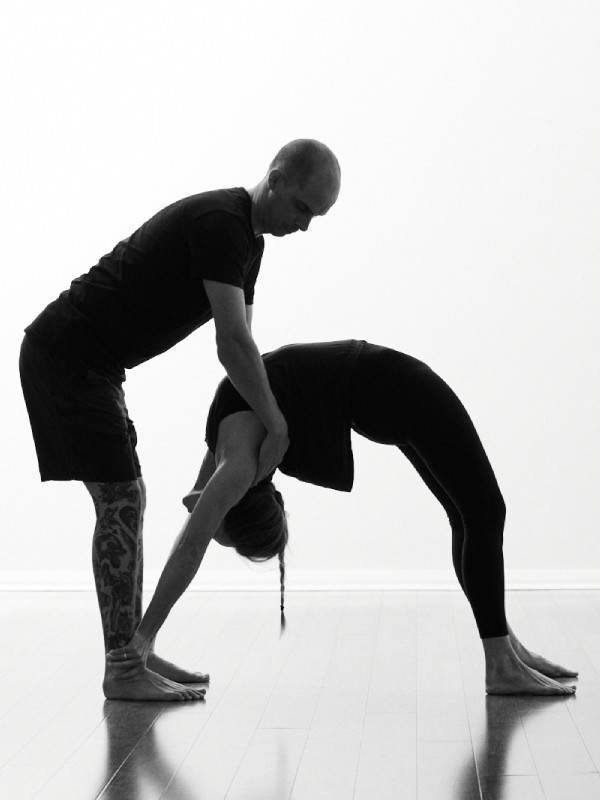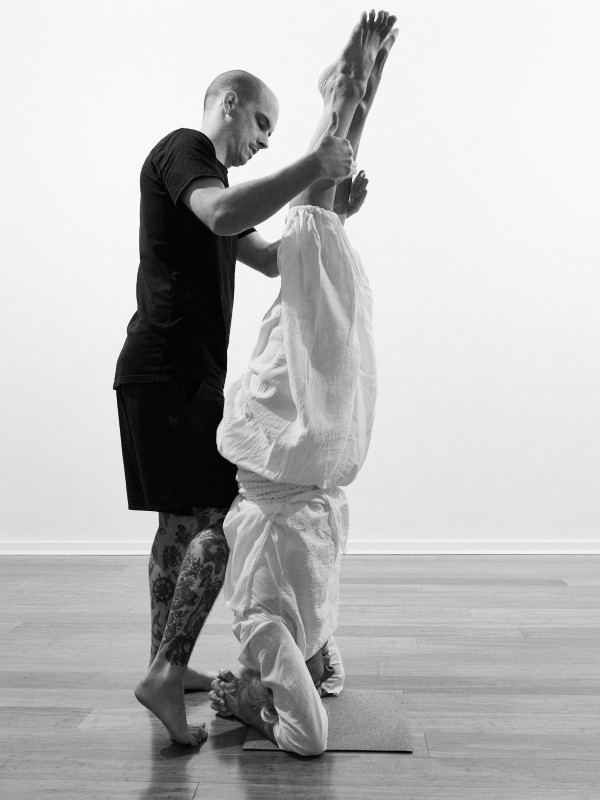 The benefits of a  Private Yoga Class
Receive undivided attention from the Private Yoga Teacher of your choice
Practice a yoga class tailored to your individual needs
Hands on adjustments to help you move deeper into asana (postures)
Given options to go deeper into whatever interests you
Greater strength, flexibility and balance
Improvements in posture and awareness of habits
Inspiration to commit to the practice of yoga
FAQs
How much does a Private Yoga Class cost at Krama Yoga?
The cost of a Private Yoga Class is $150 and is usually 90 minutes in duration. This includes a hands-on, personalised Private Yoga experience with one of our highly qualified Private Yoga Teachers of your choice in a supportive, safe and spacious environment.
Why does Krama Yoga have some of the best Private Yoga Teachers in Sydney?
Our Private Yoga Teachers are all highly experienced in āsana (postures), prānāyāma (breathwork), meditation and philosophy. Each Private Yoga Teacher has undertaken multiple yoga teacher trainings, consistently self-studies, and has years of experience practicing and teaching yoga in both group and private settings. Each of our Private Yoga Teachers has something unique to offer, but all are inspired by and live the yoga lifestyle each and every day.
Do I have to go to Krama Yoga's Studio for a Private Yoga session or can the teacher come to me?
Our yoga instructors offer Private Yoga Classes in Sydney at Krama Yoga. Conducting the Private Yoga sessions in person provides for the most nurturing and dynamic experience with the use of available props and space.
Can I experience the benefits of a Private Yoga Class in a group yoga setting?
If you are interested in the benefits of a Private Yoga Class but are looking for a more affordable option or prefer a group setting, we also offer In-Class Privates. The Private Yoga Teacher of your choice will attend a regular group yoga class with you and guide you through every moment. Whether you are sitting, standing, or moving through vinyāsa, the Private Yoga Teacher skillfully provides hands-on assistance, refining each posture and taking you deeper into your practice to offer an immersive experience.