Restorative Yoga Class In Sydney
We warmly welcome and hold space for you to rest, relax, restore and rebalance your body and mind through our Restorative Yoga Classes in Sydney. We believe Restorative Yoga is the key to finding a balance between busy modern living and essential self-care through its slow paced, supportive and gentle nature.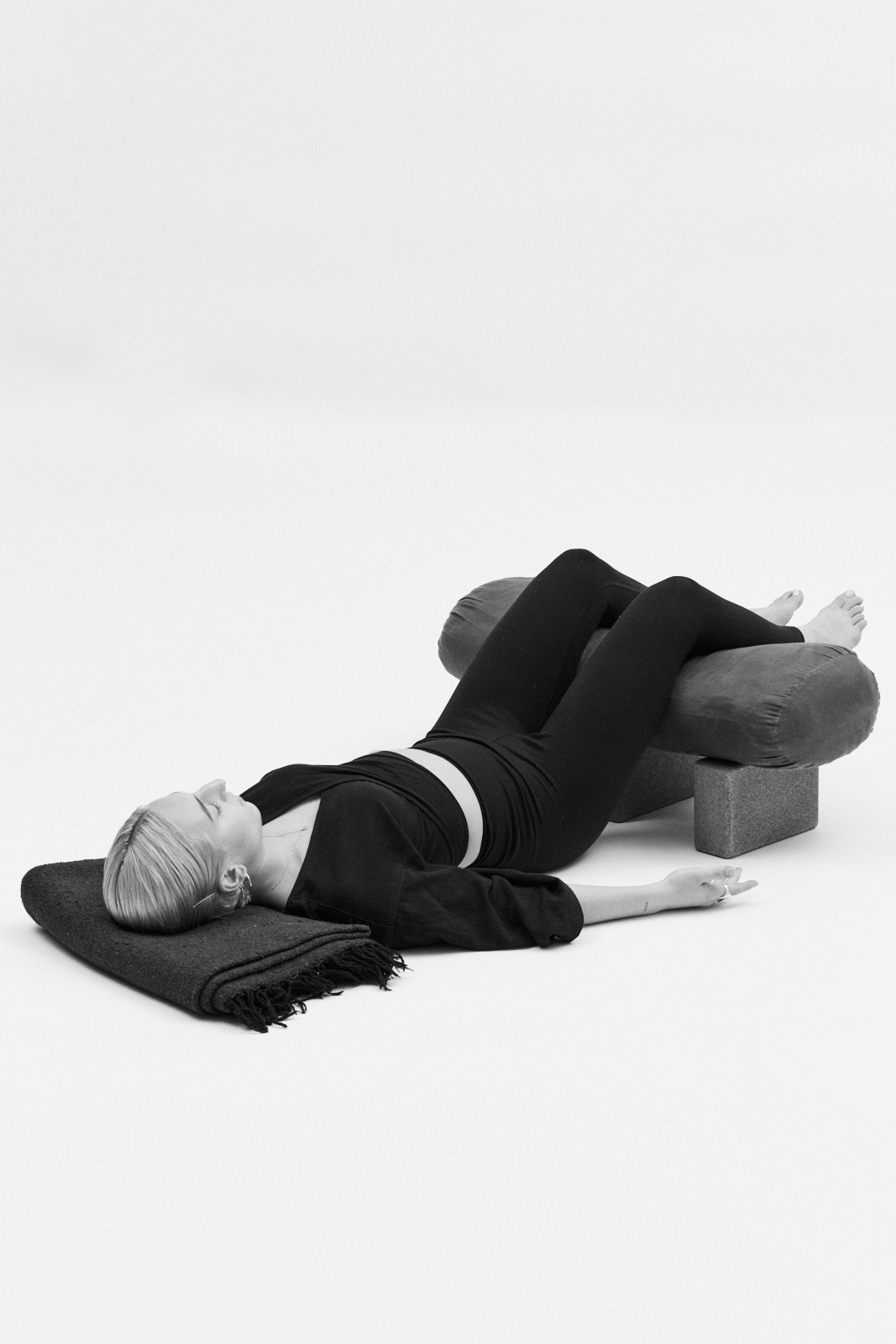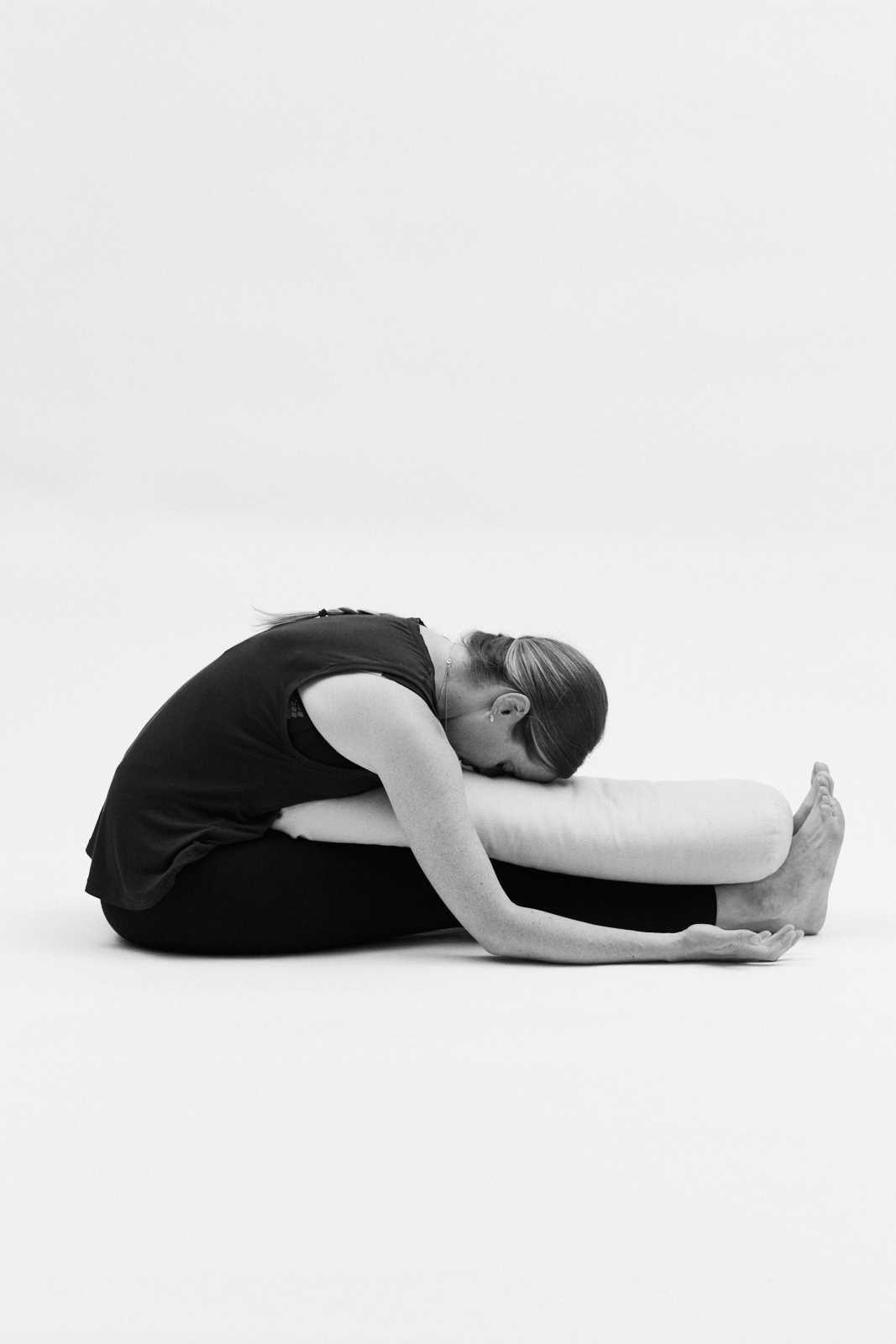 Restorative Yoga Classes are for everyone!
There is no excuse not to try our Restorative Yoga Classes in Sydney as everyone can experience the benefits of a Restorative Yoga Class. This includes (but is not limited to) people who are pregnant, elderly, injured, or have never tried yoga. This style of yoga is particularly helpful and encouraged to those who are busy, overworked, under-slept and overstimulated.
Practice Yoga for relaxation with us in Sydney
Join our community of rest advocates and practice a Restorative Yoga Class on Monday nights at 7.30pm, Friday nights at 6pm and/or Saturday afternoons at 2pm. Remember to bring along something to cover the eyes, a pair of socks and wear something comfortable and warm to enhance the experience. No worries if you forget, as we have all the other essentials here!
FAQs
What is Restorative Yoga?
Restorative Yoga is a unique, slow practice aiming to relax the emotional, mental and physical body to create a soothing effect on the nervous system. In a Restorative Yoga class, you will experience long-held postures supported by an array of props to deliver deep relaxation and rejuvenation of the nervous system. Each restorative yoga class may leave you feeling refreshed after a gentle opening of the body, relaxing ambient soundtracks and just a dash of spiritual teaching.
What's the health benefit of attending a Restorative Yoga class?
Restorative Yoga is incredibly supportive for our nervous system and overall stress levels. Attending a Restorative Yoga class is one of a few practices that help activate the parasympathetic nervous system, the part of our body that helps us to rest and digest. Some of the health benefits of activating the parasympathetic nervous system include reducing symptoms of anxiety and stress, slowing down the heart rate, lowering blood pressure, promoting digestion, and improving quality of sleep. These benefits can be noticed after practicing just one Restorative Yoga class, but maintained with a regular practice. 
Why does Krama Yoga have some of the best Restorative yoga classes in Newtown?
Often Restorative Yoga classes in Sydney are misclassified as a 'slow flow' or Yin Yoga. At Krama Yoga, our Restorative Yoga classes will find you resting in long-held postures supported by appropriate props that are conducive to rest, such as yoga blankets, bolsters, blocks and belts. These props, alongside the soundtrack and spiritual teaching, make the Restorative Yoga class feel unique, relaxing and deeply healing for the emotional, mental and physical body. 
How much does a Restorative Yoga class in Sydney cost at Krama Yoga?
If you are visiting or are from Sydney and have never tried any classes at Krama Yoga before, our exclusive Intro Offer will give you unlimited access to all of the Restorative Yoga classes in addition to the Krama Yoga classes on the timetable for 28 days for a low price of $89! If you love our classes, you can continue to practice yoga unlimitedly with the Krama Yoga membership for only $35 a week. All of the Restorative Yoga classes at Krama Yoga include access to free rental of the necessary equipment such as blankets, bolsters, blocks, belts and yoga mat, filtered water, free wifi, storage for mats and shoes, bathroom facilities with showers, and of course great teachers.