Yoga Workshops & Events In Sydney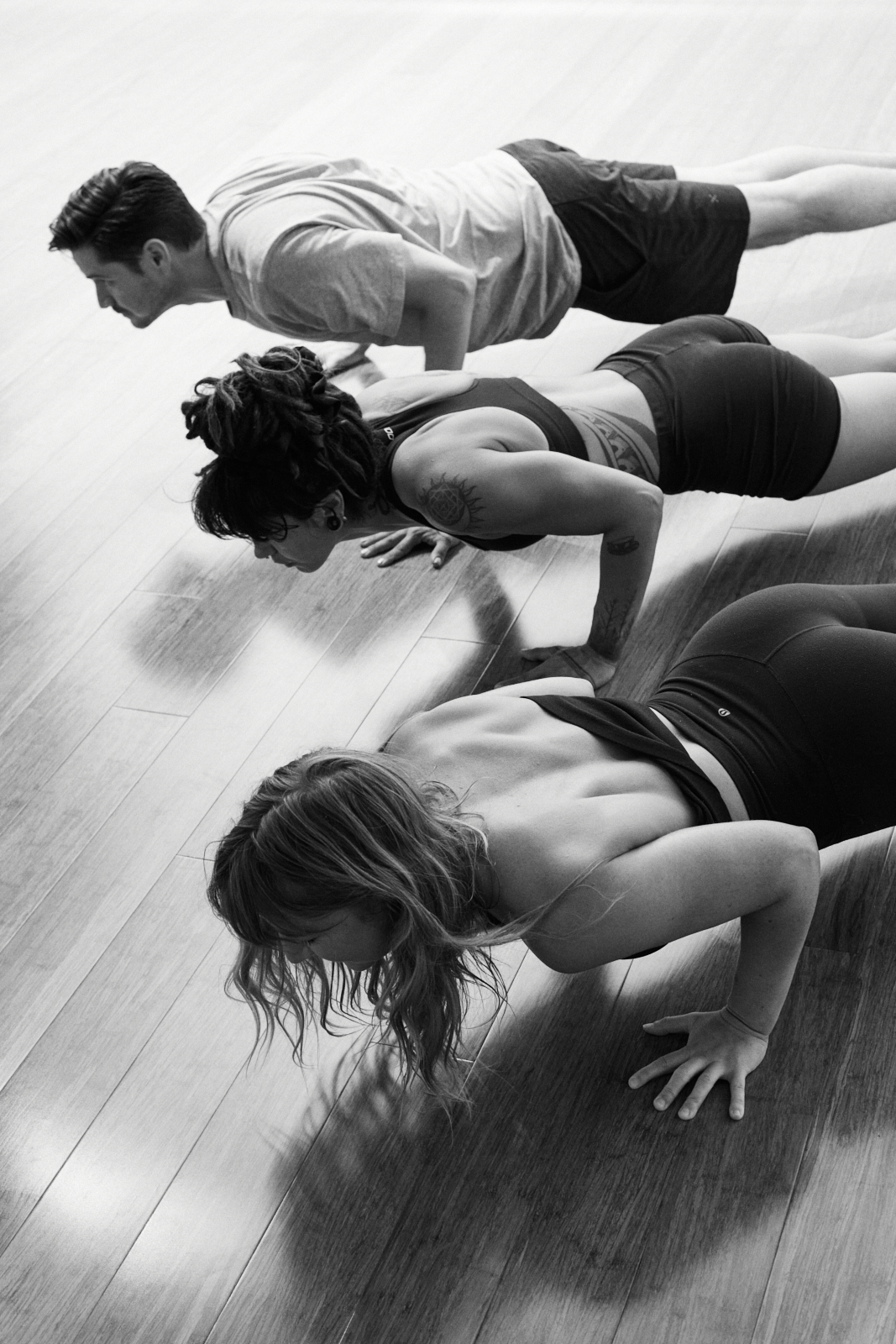 Beginners Course
June 1st – June 22nd
Wednesdays 7.30pm – 8.30pm
Cost: $100
Tight shoulders and a sore lower back are some of the most common ailments of the modern human.
Our 4 week beginner courses not only work on getting your body back into a working order and hopefully increasing flexibility, strength and range of motion but are also designed to get you started on your yoga journey.
Learning the names of the postures (asana) as well as modifications, our beginners courses are taught by advanced teachers with experience and enough humour to have you progressing through into Krama I and Krama II classes in no time.
This course is suggested for those who have never practiced yoga before, for those who are returning to yoga after having a break and for those who would like to learn more about the names of postures, breathing exercises and practical stretching techniques.
Click below to make your booking as places are strictly limited.
For more information please call 0480 244 678 or email [email protected]
Playshop: Navigating Difficulties with Perspective
An immersive journey into your relationship with reality
Saturday July 16th
10am – 12:30pm
Cost: $50 / $35 for members
To be conscious is to be aware of and responding to one's surroundings, yet how often do you find yourself wanting to tune out, switch off, or just run to a foreign land?
It has been said that in order to expand our consciousness, we need to look at how and where we are asleep to reality. In an increasingly complex, polarised world, your capacity to hold multiple perspectives of reality at once is not just a skillset, but an essential asset.
With an increased capacity to take on more of these perspectives, you will be able to offer others ways of seeing that would otherwise go missed. From an integral perspective, there is less need to personalise or become caught up in unresourceful thinking. This offers you the potential to participate in the world in a more free, inclusive way.
From this 2.5 hour workshop, you will take away an impactful and practical methodology that you can use to expand your ability to experience the world from more perspectives. You will be able to manoeuvre more skillfully through challenging situations and conversations in your life, and therefore guide yourself to a more expansive way of experiencing life. You will also gain insight into your own native perspectives, and your own specific opportunities for growth and further expansion.
This immersion will include a light movement practice, followed by the main workshop, closing with shared reflections and a meditation.
Secure your place and give yourself a headstart on the pre-workshop materials: The more lead time you give yourself, the more impactful the workshop will be.
Book Online using the link below. For more information please call 0480 244 678 or email [email protected]
Yoga Workshops In Sydney
Yoga Workshops are specialty classes, helping you to better understand yoga theory, history and philosophy through combining lecture, discussion and practice. They are designed for those curious to enhance their knowledge on yoga and deepen the connection to your body and breath.
Attending a Yoga Workshop is a great intro into yoga as you can expect to learn the yoga basics and other topics both theoretically and practically in a succinct manner with no experience required.
FAQs
What type of Yoga Workshops does Krama Yoga offer in Sydney?
We offer an array of Yoga Workshops aiming to extend your yoga practice beyond the physical. Most of our workshops dive deeper into asana (postures), yoga philosophy, and relaxation techniques. Previous Yoga Workshops we have hosted delve deeper into yoga assists, yoga asana, yoga sutra, harmonium, chakra tuning, doshas, kirtan, astrology,  sound healing, yin yoga, yoga nidra and more.
Why should I participate in a Yoga Workshop with Krama Yoga?
Participating in a Yoga Workshop at Krama Yoga is a great way to gain inspiration and learn about a particular topic that complements and deepens your yoga practice. As each Yoga Workshop has a theory and practical component, there is the time and space to ask the questions that may go unanswered during a regular yoga class. Yoga Workshops are also a great intro into yoga and learning yoga basics, in addition to a taste for what is taught in our Teacher Trainings.
What is the experience and background of teachers who teach Yoga Workshops with Krama Yoga?
Our teachers guiding our Yoga Workshops are all highly experienced in asana (postures), pranayama (breathwork), meditation, yoga philosophy and history. Each Teacher has gained their experience and knowledge through undertaking multiple yoga teacher trainings, workshops, courses, self-study, practicing yoga and teaching yoga. All of our teachers have something unique to offer in our Yoga Workshops.
How long does a Krama Yoga Workshop go for?
Most of our Yoga Workshops are 2 – 2.5hrs in duration and are hosted at Krama Yoga. On occasion, we hold day-long and weekend Yoga Workshops for more complex topics that need more time to learn and practice, in addition to Yoga Retreats held both locally and internationally.