Level 1 Teacher Training:
Krama Sādhanā
DATES
October  1 + 2 / 8 + 9 / 15 + 16 / 22 + 23 / 29 + 30 / 2022
TIME
9:30am – 5:30pm over 5 weekends
$2,400 – pay in full by August 1st and save $300
At Krama Yoga we understand the power of yoga to help you not just survive but thrive as you evolve and grow throughout your life. More than just exercise, we teach yoga as a way of living in which you become aware of the impact you have in the world, and empowers you to become an agent of change for both yourself and others. 
This is the philosophy that sits at centre of our practice. The word Krama in Sanskrit can mean "sequence" and when in the yoga practice implies intentional order, or practicing in a way that is mindful and aware. Sādhanā can mean 'disciplined' or 'dedicated' and gives us structure for the 10 day training and committing to a regular practice.
This deliberate approach to our practice forms the basis of our Level 1 Teaching Training, which has been crafted with a specific progression to take you from where you are now to yoga teacher in 10 days. Whether you're taking your first step on your yoga-teaching path, or as an enhancement of your current qualification, we are excited to guide you.
Over the course of the 10 rewarding days, we will teach you all the foundational knowledge you will need to start teaching on your own.
The course is created and taught by Krama Yoga director Doug Whittaker who has been teaching yoga in Sydney full-time for over 14 years, and whose knowledge of the practice goes far beyond the physical.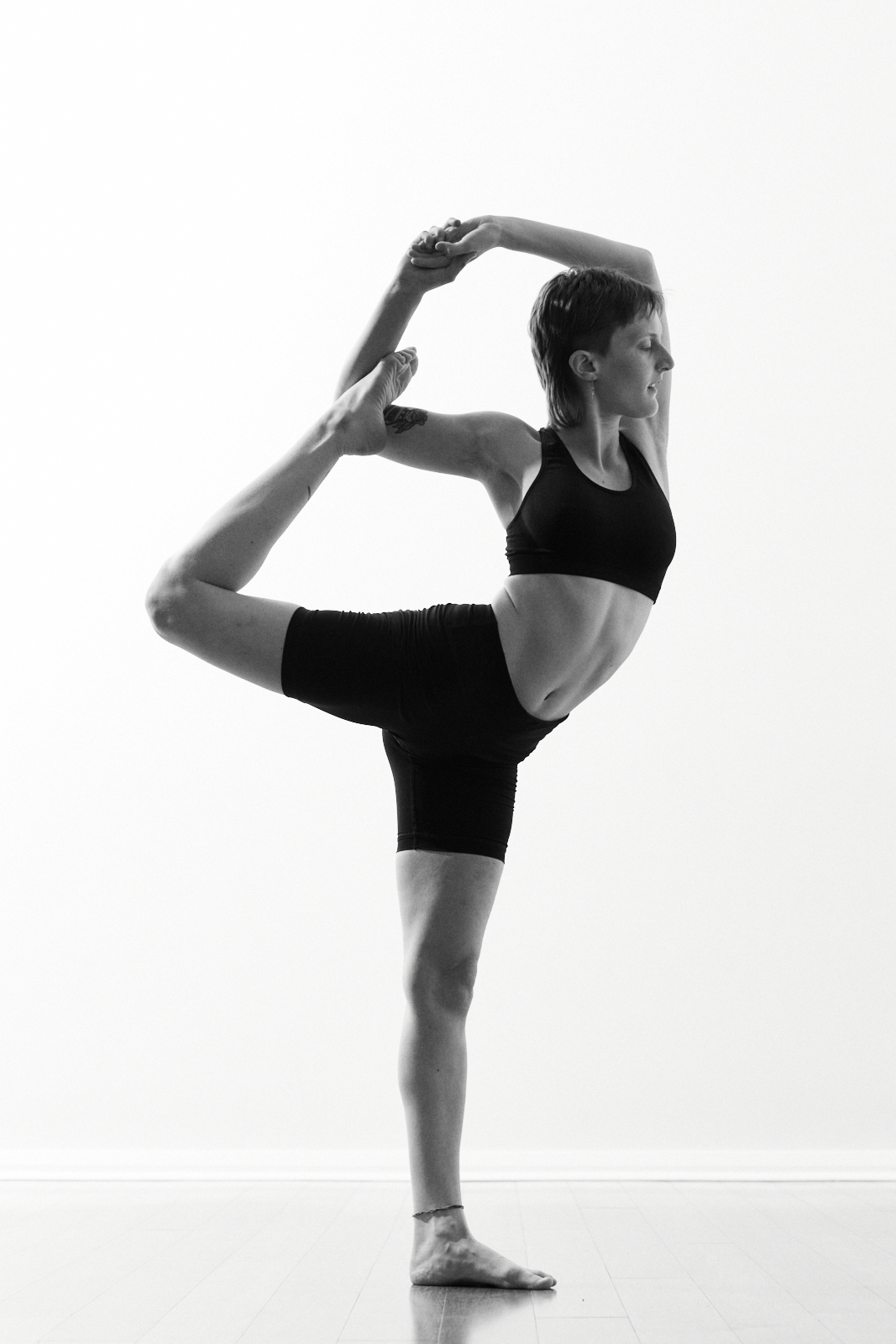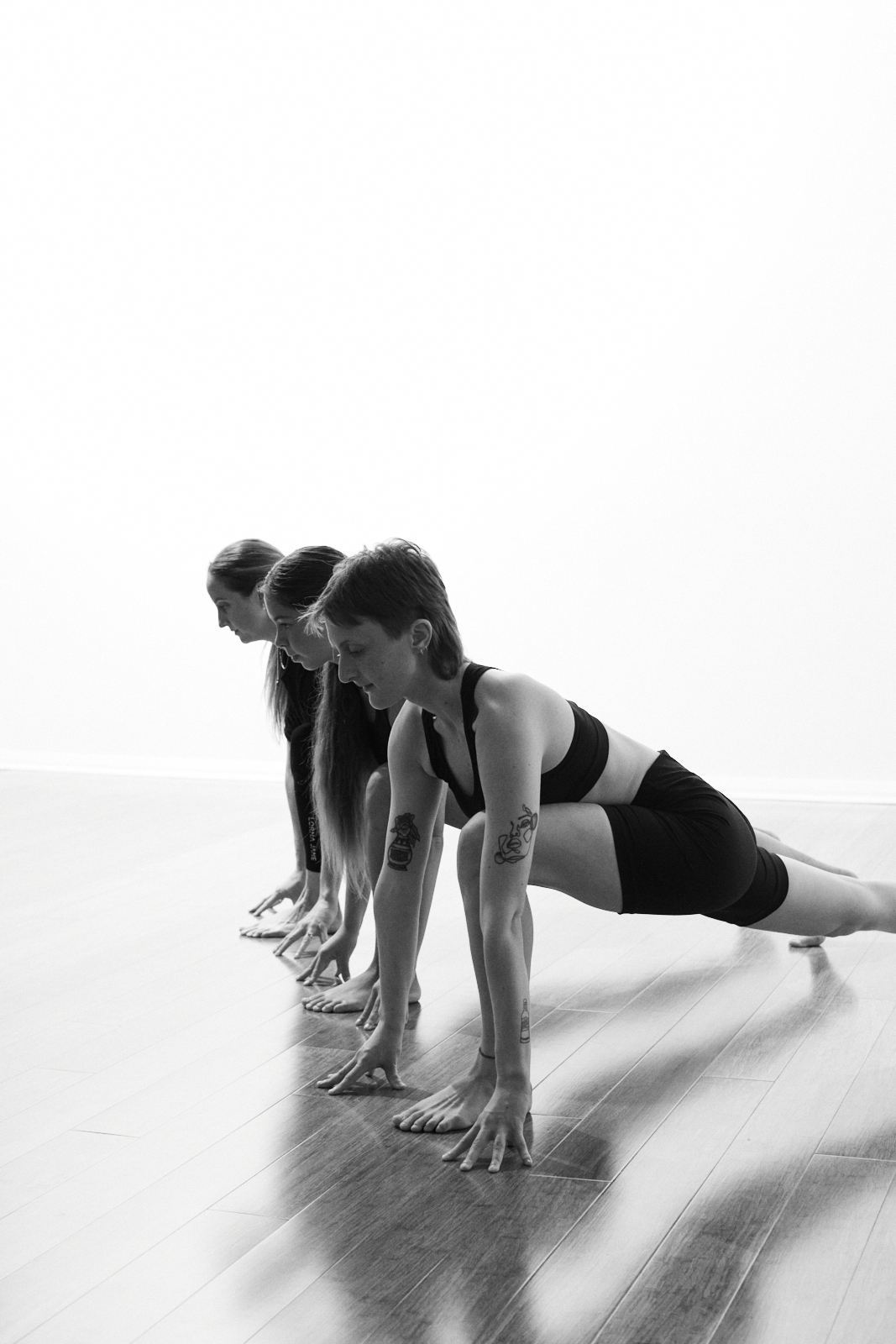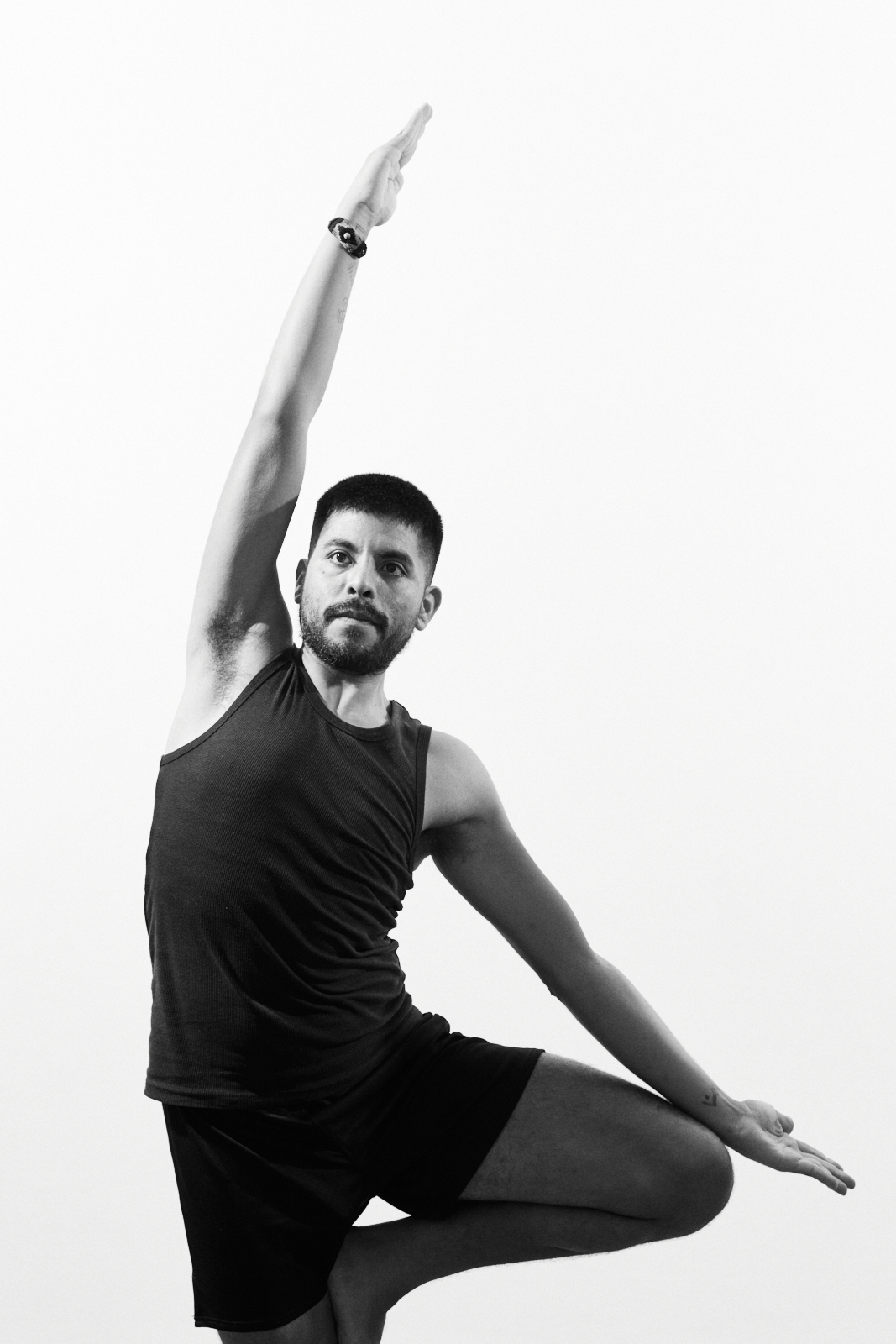 Yoga Teacher Training Sydney
The Krama Sādhanā set sequence is a one hour yoga class incorporating meditation, chanting and prānāyāma with a well-rounded āsana sequence that not only moves the body in all directions but keeps the practictioner engaged in the present moment by connection of movement and breath.
The Krama Sādhanā set sequence is unique to Krama Yoga and all gradutates from this training will have the opportunity to teach paid classes at the school.
WHAT IS COVERED IN THE TRAINING
Daily āsana practice of the Krama Sādhanā sequence 

Daily meditation practice 

Daily mantra and chanting practice 

Group teaching practice everyday 

Hands-on-assists practicals and workshops 

Basic anatomy, injury prevention and modifications 

Sanskrit pronunciation 

Introduction to Yoga philosophy & scripture 

Prānāyāma practicals and breathwork 

Restorative yoga sessions 

Business of teaching yoga 

Daily reflections and intention setting 
WHAT MAKES OUR KRAMA SĀDHANĀ TRAINING UNIQUE?
The content of the training has been carefully put together (in a sequence) so that there is enough time to learn and practice the art of yoga teaching. 

Each trainee receives a one of a kind training manual that also serves as a journal, guide book and reference tool. 

Doug is present every day for all sessions of the training and available for questions and feedback. 

Hands on assists will be covered in depth, drawing from over a decade of extensive knowledge and teaching insights. 

Each trainee will have the experience of teaching a full class before the end of the course. 

Upon completion of the training graduates can teach a paid monthly class on the schedule at Krama Yoga. 
If you are interested in applying for the training or wish to have a look at an information pack please fill out the form below and we'll get back to you within 24hrs.
Due to the extensive amount of yoga teacher training courses in Sydney, picking the right one can seem overwhelming. Who holds the best yoga teacher training? What will I learn? What kind of yoga teaching certification will I receive? Can I still do a yoga teacher training as a beginner yogi? To answer some of these, every yoga teacher training course in Sydney is going to offer you something different. 
What does our Krama Yoga Teacher Training Offer?
At Krama we have designed a training that follows a specific progression over 4 months of in-depth study. Our Vinyasa Krama style, Krama meaning "sequence" in Sanskrit, is taught and developed in a mindful and intentional way. You will learn everything from the history and philosophy of yoga, how to develop safe and smart classes, learn about anatomy and physiology and learn how to provide meaningful and helpful physical assists. You will also learn how to teach meditation, practice chanting and learn how to play the harmonium, pranayama, daily sanskrit study, injury management and prevention and so much more.
Krama Sadhana
If you would like an introduction into a yoga teacher training, check out our Level 1 Krama Sadhana. This 8 day in-depth yoga teacher training, will take you through the foundational knowledge you will need to start teaching on your own, and have the opportunity to teach the set sequence on our paid, public class schedule. 
Krama Yoga Teacher Training
If you are in it for the full experience and are committed to becoming a yoga teacher check out the Krama Yoga Teacher Training. What makes our yoga teaching course unique is that after completion you can teach 4 paid classes on our public schedule to get you straight into your yoga teaching journey. We provide you with all of the education and experience to become an intuitive, thoughtful and safe yoga teacher.
FAQs
How do I become a yoga teacher in Sydney?
At Krama Yoga our teaching training offers the best opportunity to get straight into becoming a teacher. After completion of any Krama Yoga teacher training course, we offer everyone the opportunity to teach 4 paid classes on our public timetable schedule. We also incorporate practice teaching almost every day in the teacher training so you can become a confident and prepared yoga teacher. 
Can a beginner do
yoga teacher training
?
Even if you have minimal experience but are dedicated to building your practice you can still do our yoga teacher training. We may ask you to take a few of our classes first, to get the feel of our vinyasa krama style.  All you need to become a yoga teacher is a thirst for wanting to know more about yoga, the history, philosophy, energetics and why we practice. If you want to develop your own practice and share the benefits of yoga with others, then becoming a yoga teacher is for you. 
Why should I choose Krama Yoga's
Yoga Teacher Training
?
Krama Yoga Teacher Training offers some of the best yoga teacher training in Sydney, with comprehensive and in-depth knowledge imparted from our quality teachers. Our senior teacher Doug has created the training to ensure there is time to learn and practice the art of yoga teaching, where you will be able to teach a full length class before you finish the training. The teacher training course includes everything from history, philosophy, mantra and chanting practice, posture focus, sequencing, hands-on assists, anatomy, injury prevention, pranayama, meditation and so much more. 
How can I contact Krama Yoga if I have a question about the
Yoga Teacher Training
Courses? 
Please don't hesitate to contact us via phone +61 480 244 678 or email [email protected] if you have any further questions. Enter your details below to receive an information pack, including more details about the teacher training you are interested in.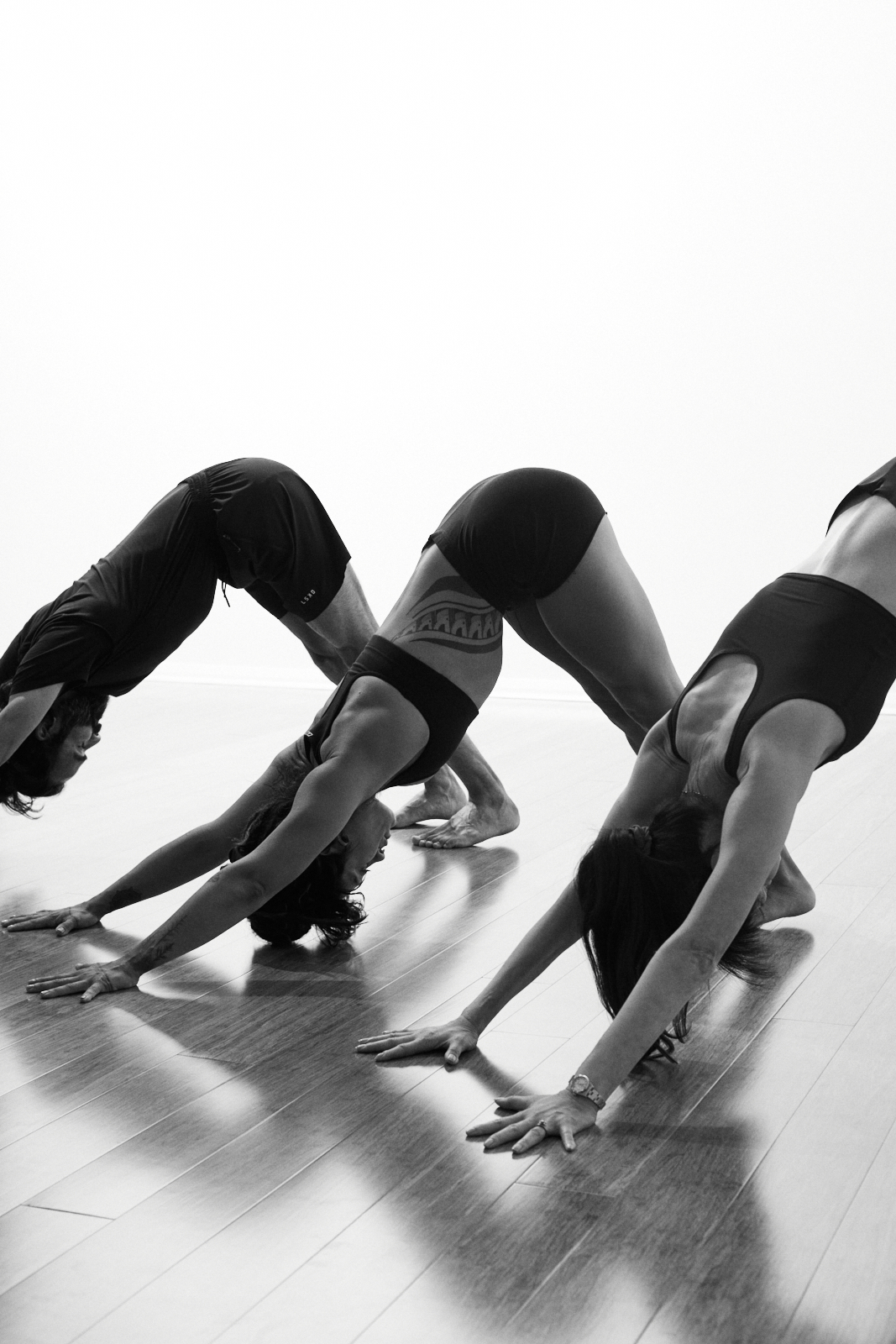 Interested in this training?
Fill out the form below for an information pack and to apply.