Yoga In Newtown & The Inner West
Krama Yoga is an established yoga school in the heart of Newtown in Sydney's Inner West. Set up as a dedicated yoga space, the school is run by experienced yoga teachers who live and breathe all things yoga. All students are welcome, from beginners to life long practitioners – anyone looking to learn more about themselves and the rich traditions of yoga will find that Krama Yoga becomes an integral part of their life.
'Krama' is a Sanskrit word that can mean succession or sequence and when applied to the yoga practice, intentional order or a step-by-step progression. It is this systematic, ancient approach through which our experienced teachers share the history, philosophy and physical practice of yoga.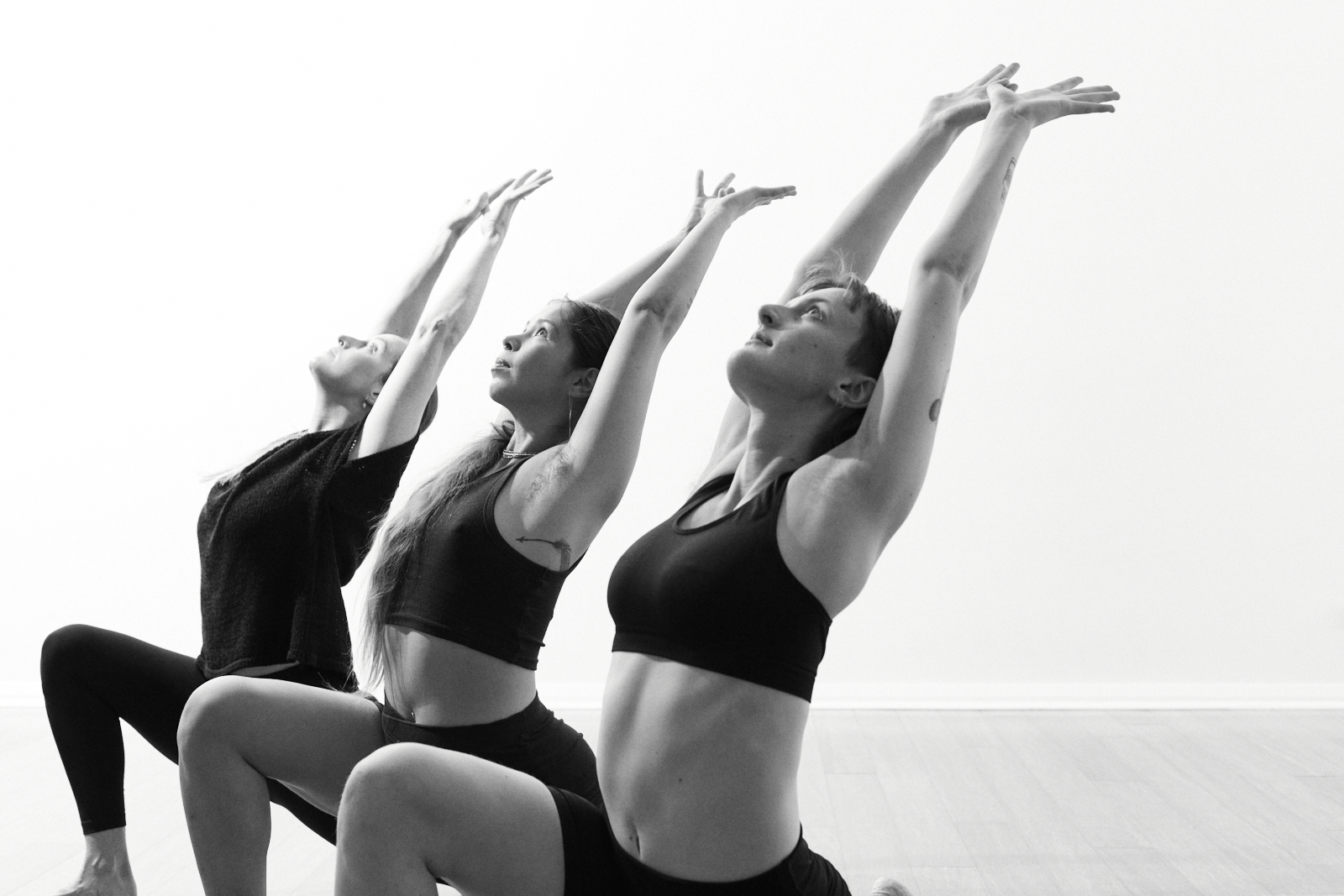 New to Yoga?
Consider yourself a yoga beginner or perhaps its been a while since you practiced?
Maybe you started with online yoga and want to take your practice further?
Have those aches and pains and looking to increase some strength, flexibility and build peace of mind?
We're here to help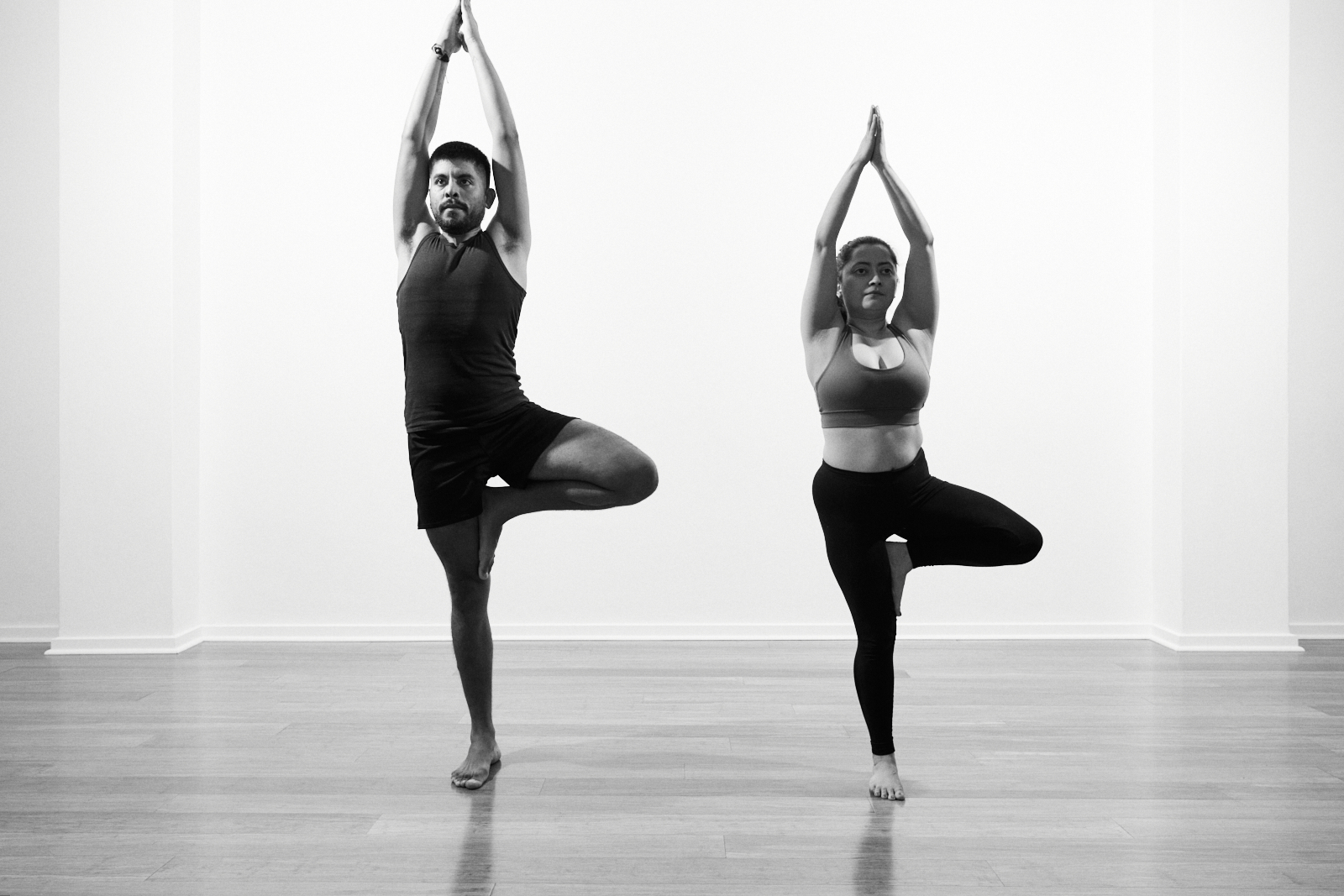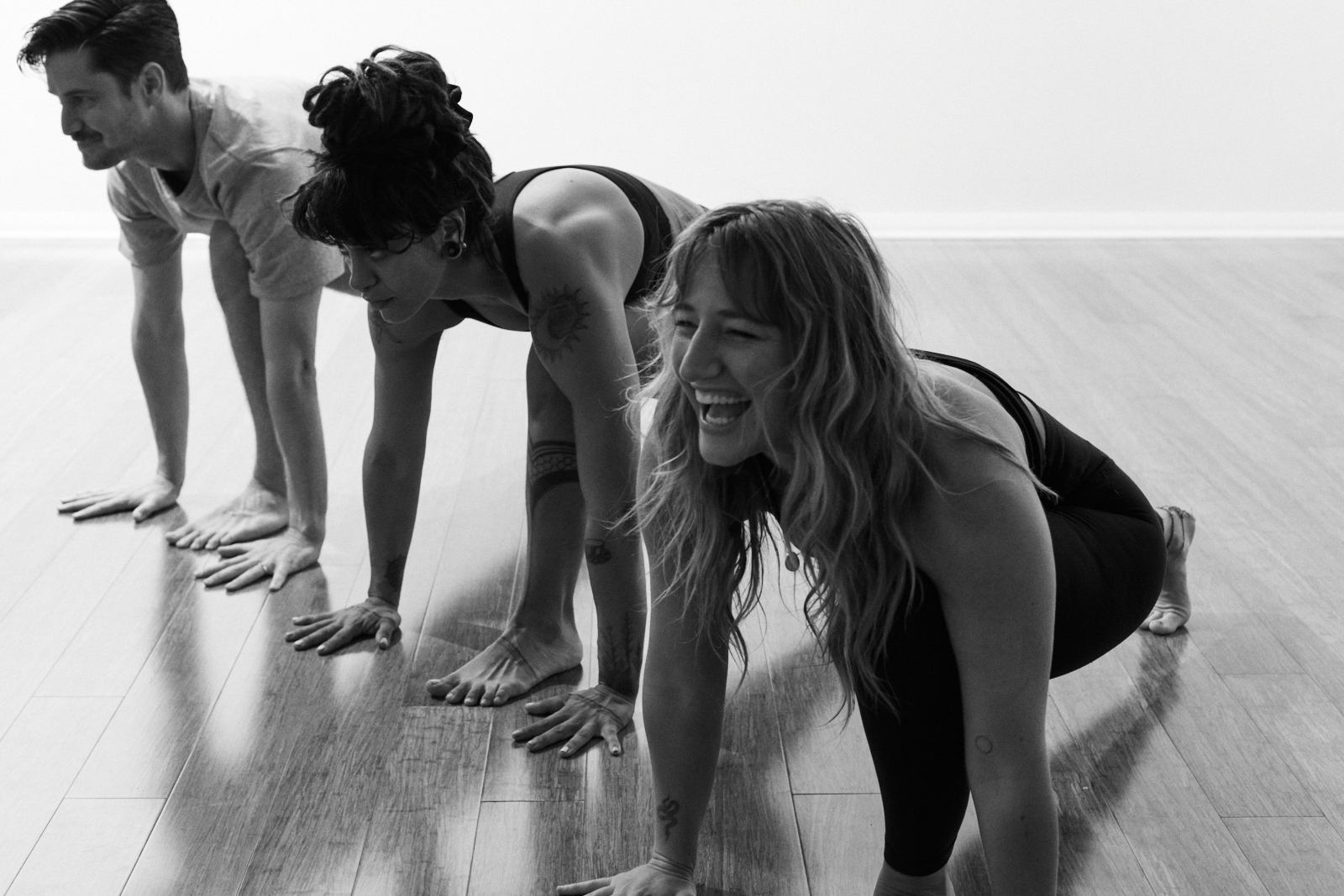 Local Newtown Yoga Centre
Krama Yoga is an established yoga centre in Newtown, providing quality yoga for everyone in the Inner West. A sanctuary of tranquility and calm located in the convenient location of King Street, Krama Yoga offers a wide range of yoga classes to suit absolutely everybody.
What to expect in classes at Krama
The classes offer a unique experience, combining multiple yogic practices of meditation, pranayama (breath control), mantra (chanting), dharma talks and a well thought out asana sequence of Vinyasa Krama style. This creates fun and informative classes, led by our experienced and knowledgeable teachers.
Experienced Yoga Teachers
Our yoga teachers at Krama Yoga have a wealth of experience, guiding you through thoughtful, comprehensive and meaningful classes. The background of teaching style making Krama Yoga unique, comes from their training as advanced Jivamukti teachers. Classes are guided with consideration to each skill level, incorporating good tunes, and helpful physical assists from teachers to ensure students reach safe alignment and progress in their practice. Our teachers provide some of the best yoga classes in Newtown, committed to helping all students progress in their yoga practice.
Beyond the Physical
Our teachers also make sure you feel more than just the physical, impacting the relationship to yourself beyond your physical capabilities of strength and flexibility. By incorporating discussions of the Yoga Sutras and the Bhagavad Gita with a relatable and modern take, Krama yoga classes will strengthen the mind as well as the body.
Overall, we know your experience at Krama Yoga in Newtown won't disappoint, with something for everybody to enjoy. And if you don't feel like taking a class one day then enjoy a relaxing session in our private infrared sauna, perfect for getting a sweat on without exerting yourself!
Newtown and Inner West Location
Find us towards the end of King Street, only a short 4 minute walk from Newtown Station! We are an extremely accessible location for anyone looking for the best yoga in the Inner West, from Enmore, Stanmore, Marrickville, St Peters, Erskinville, Petersham, Leichhardt (and of course all the others). However with quality and unique yoga classes, we attract a range of people from all over Sydney and beyond!
Contact Krama Yoga
If you have any further questions or would like to speak to a staff member about the best classes for you, please contact us via email info@kramayoga.com.au or call us on +61 480 244 678.
FAQs
What type of yoga does Krama Yoga offer?
Krama Yoga, based in the heart of Newtown, offers authentic teachings of yoga and combines them with a strong asana practice. Our classes are fun and informative, flowing through a sequence style of Vinyasa Krama. Not only do our classes include the physical practice of asana, but include mantra (chanting), meditation, pranayama and dharma talks regarding related yogic philosophy or history.
What is Vinyasa Krama?
Vinyasa Krama means succession or sequence, which we apply to our classes so you can practice in an intentional order with step-by-step progression. Classes are taught in a way that prepares your body and mind for more advanced asana, by starting with basic poses to warm up, and progressively building to more challenging variations.
What are the types of yoga classes Krama Yoga offer?
Whether you've never tried yoga before, or are an advanced practitioner we have classes to suit all levels. If you're just starting out, our Beginners Course or Krama I classes are perfect for building a foundation of knowledge. If you're looking for something with a quick, flowing pace and more challenging postures, try out our Krama II, Krama III or Vinyasa classes. We also have nourishing Yin and Restorative classes, offering either deep stretching (Yin) or total relaxation and calming of the nervous system (Restorative) suitable and perfect for everyone.
I've never done yoga before.. Where do I start?
We have plenty of options for you, if you have never tried any yoga before. Our yoga for beginners course is ideal for people hoping to get a gentle introduction into all things yoga. You will learn the names of the postures in a typical yoga class, as well as modifications and how to use props according to your body. All with the attention and guidance of one of our experienced teachers. If you want to get straight into classes you can purchase an introductory offer and start out with our Krama I, Yin or Restorative classes. Krama I goes through the basics of our Vinyasa style classes, Yin involves holding mostly floor-based postures passively for longer periods of time. And Restorative yoga is a supportive practice to calm the nervous system and come into a state of rest and digest.